It is completely normal to look at your reflection and see where you would like to slim down or firm up. Body sculpting is one of the most popular reasons people join a gym. We all would love a flattering fit to our clothes. But sometimes, exercising is not enough to create the body you want..
That is why CoolSculpting® is one of the leading cosmetic treatments in the U.S. The CoolSculpting® system is the market leader in body sculpting for clients who have grown frustrated with diet and exercise resistant fat.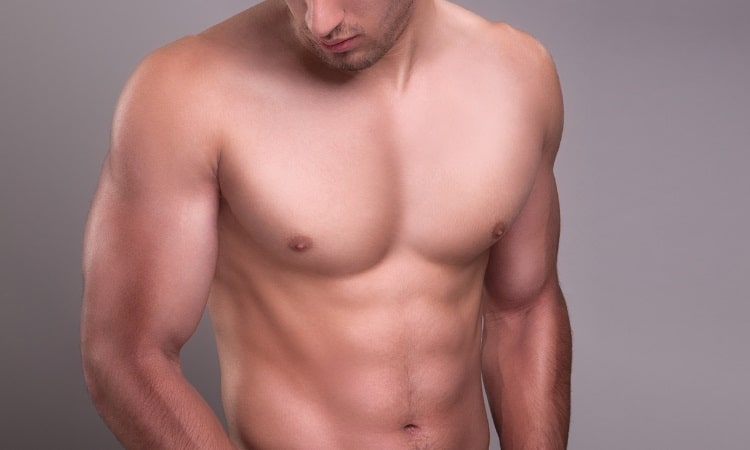 How Does CoolSculpting® Work?
CoolSculpting® began with the scientific breakthrough that fat cells freeze at a higher temperature than surrounding tissues. It is called cryolipolysis, and it disrupts the fat cells' membranes, rendering the cells too damaged to function. The body will flush these cells out through the lymphatic system during the natural waste removal process. With each CoolSculpting® session, you can reduce your fat layer by up to 25%, and for many NovaSculpting® clients, that is all they need to reach their body sculpting goals.
CoolMini® is available for treating hard-to-reach areas, such as the double chin. It is the power of the CoolSculpting® cryolipolysis technology packed into a smaller punch for more targeted fat reduction.
How Does CoolTone Work?
Body sculpting is often about more than fat reduction. It is also about building lean muscle. To that end, CoolSculpting® created CoolTone® to stimulate the muscles of the abdomen, buttocks, or thighs for a trim, athletic appearance, and increased strength and stamina.
CoolTone® uses Magnetic Muscle Stimulation (MMS) energy to target muscle tissue and promote muscle contractions. But these are no ordinary muscle contractions. CoolTone® technology uses longer pulses of energy to prolong the contractions, which improves results.
This longer pulse also keeps the muscle from returning to a fully relaxed position, so each contraction is more powerful than the one before. CoolTone® is clinically proven to strengthen muscles while defining their shape and sculpting your body. With stronger muscles, you can use that bump to continue improving your strength and endurance.
REQUEST A CONSULTATION
We'd love to help you get all the information you need in order to make the best choice for your eyes. Request a consultation today! Our staff is available and happy to answer your every question.
REQUEST A CONSULTATION
Am I a Good Candidate?
If you have unwanted areas of fat that keep you from expressing your best self, perhaps there is a treatment that can help with NovaSculpting's® suite of CoolSculpting® treatments. The ideal candidates most often have specific problem areas they would like to target.
Some clients seeking CoolTone® treatments may find their results are better achieved with a CoolSculpting® treatment beforehand to reduce unwanted fat. Your NovaSculpting's® expert can help you decide during a comprehensive and informative consultation.
What are the CoolSculpting® and CoolTone® Treatments Like?
Clients commonly report a slight pulling sensation as the CoolSculpting® or CoolMini® treatment applicators are placed on the skin. Once the cold begins, it does not take long for the treatment area to be numb.
For CoolTone® treatments, clients feel the muscle contractions, but they are not painful. The length of your appointment depends on the type of treatment you are having and the number of areas being treated.
Both of these treatments have NO downtime, so while you may experience some mild side effects like tingling, bruising, swelling, tenderness, or muscle fatigue, they are not disruptive to your typical schedule.
What Results Can I Expect?
CoolSculpting® results typically take up to 16 weeks to become apparent as your body filters out the treated fat cells. Changes will continue up to 6 months, especially if you have additional sessions. Results with CoolTone® typically require a series of 4 – 6 treatments, which are scheduled every 3-4 days.
At the conclusion of your treatment plan, you will see noticeable improvement in your muscle definition, strength, and stamina. Patients who schedule a maintenance treatment every 3-6 months report prolonging the benefits of CoolTone® for an extended period.
Great staff, excellent service, very clean and Covid aware, professional in all aspects. THANK YOU.JOPIE B. DISCOVER MORE REVIEWS
Take the Next Step
Ready to learn more about body sculpting? Call NovaSculpting® at (703) 348-2243 or fill out the consultation form on this page. We look forward to hearing from you!