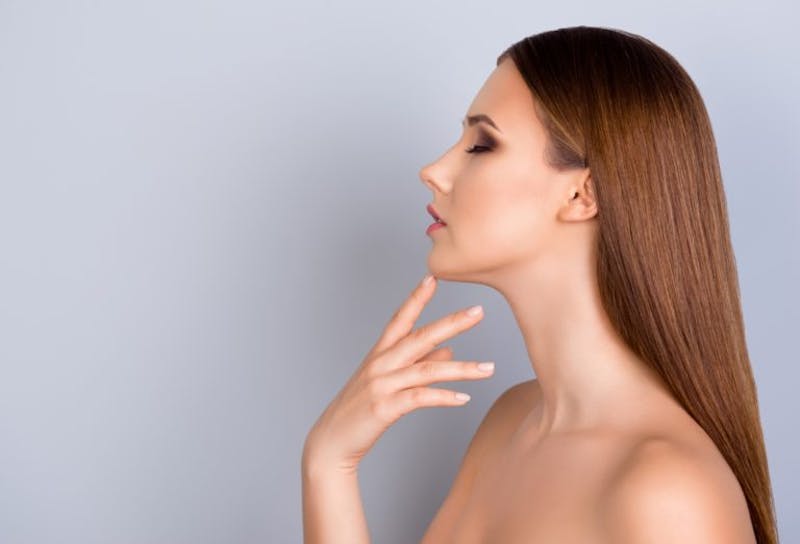 It can be surprising how much we are affected by the existence of a double chin. A remarkable amount of self-confidence is tied to a nice jawline. A defined jawline can be hidden by unwanted submental fat that may or may not respond to traditional diet and are often genetic.
Your NovaSculpting® expert can help you reduce unwanted fat under your chin so you can achieve a confident and positive self-image.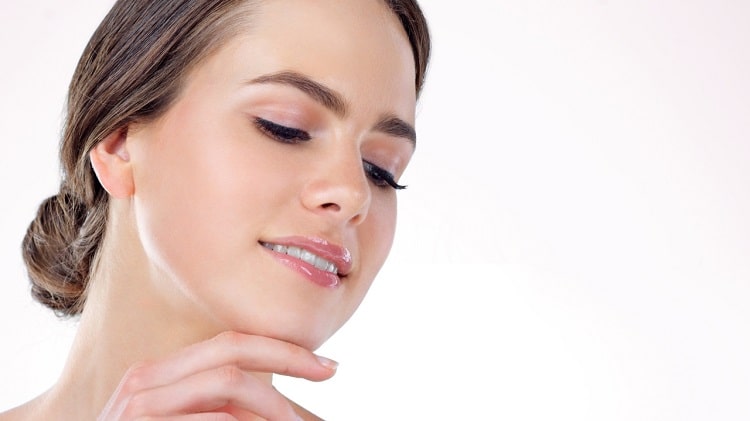 How Does CoolSculpting® Work?
CoolSculpting® offers CoolMini® applicators that are explicitly designed to reduce the double chin. This patented system freezes fat cells, and because surrounding tissues are not as affected by the cold, only fat cells are disrupted. This process is called cryolipolysis, and it is a relatively comfortable way to remove excess fat even in areas like the double chin without having surgery. Once the fat cells are crystallized, their membranes fail, and the body absorbs the cells through the natural filtration process. The disrupted cells are flushed out of the body through the lymphatic system.
Am I a Good Candidate?
The best candidates are men and women who have a double chin and unwanted fat.
You do not have to be within a certain range of your ideal weight to treat a double chin with CoolSculpting®.
Your NovaSculpting's® expert will be happy to answer all your questions and explain your treatment options in detail.
REQUEST A CONSULTATION
We'd love to help you get all the information you need in order to make the best choice for your eyes. Request a consultation today! Our staff is available and happy to answer your every question.
REQUEST A CONSULTATION
What are the Benefits of CoolSculpting® for Double Chin Reduction?
No surgery
This may be the most significant benefit of all with CoolSculpting® at NovaSculpting®. Before this technology was designed, the only way to reduce submental fat—fat under the chin—was to undergo liposuction.
Using the CoolSculpting® CoolMini® applicator to reduce your double chin requires no surgery at all! There are no incisions, no scars, and your daily routine is minimally affected.
Minimal downtime
While it is normal to experience some tenderness, bruising, swelling, and redness of the treatment area after your CoolMini® treatment, it is not generally disruptive to your normal schedule. There is also the possibility you will experience some itching, skin sensitivity, or numbness for a few weeks.
This is the most common set of side effects to the treatment, and none of them require time off work or significant rest. Your NovaSculpting® expert will recommend any aftercare you will need.
Authentic, proven results
CoolSculpting® treatments are clinically proven to reduce fat cells in the treatment area by up to 25% in a single session. You will experience a measurable reduction to your double chin within 3 months of your treatment.
Some NovaSculpting® clients have opted to schedule 2-3 sessions in total to reach their aesthetic goals to reduce their double chin, but others have been completely satisfied after one session. It will depend on your unique facial anatomy how many treatments you will need to achieve the results you have always wanted.
The reduction of fat cells is lifelong
Your body stops producing new fat cells after puberty. So once your body has absorbed and flushed out the crystallized fat cells treated by your CoolMini® procedure, they are permanently gone.
Your double chin can be a thing of the past, and your NovaSculpting® expert can help get you there. Schedule an appointment with us today.
Great staff, excellent service, very clean and Covid aware, professional in all aspects. THANK YOU.JOPIE B. DISCOVER MORE REVIEWS
Take the Next Step
Ready to learn more about CoolMini® ad double chin reduction? Call NovaSculpting® at (703) 348-2243 or fill out the consultation form on this page. We look forward to hearing from you!