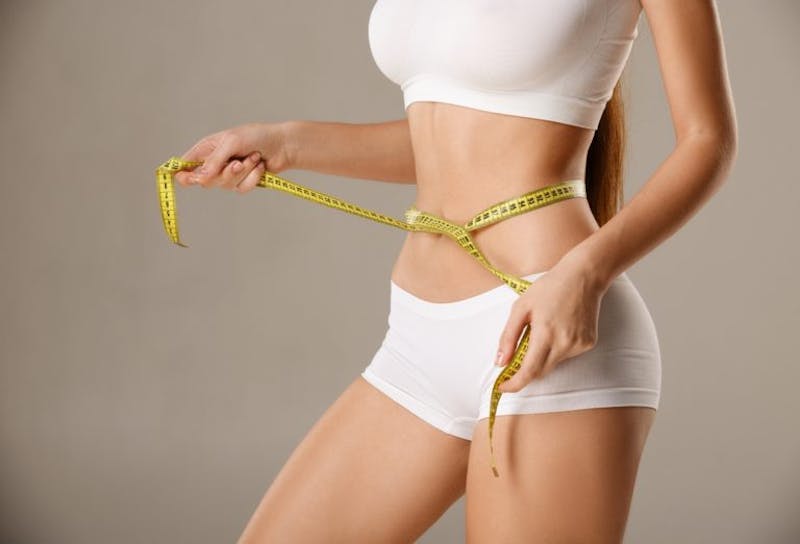 CoolSculpting® Elite is "the next generation of cool" in the CoolSculpting® legacy of cryolipolysis systems. It boasts several improvements on the older generation of CoolSculpting® technology, so NovaSculpting® clients get the most out of their body sculpting sessions.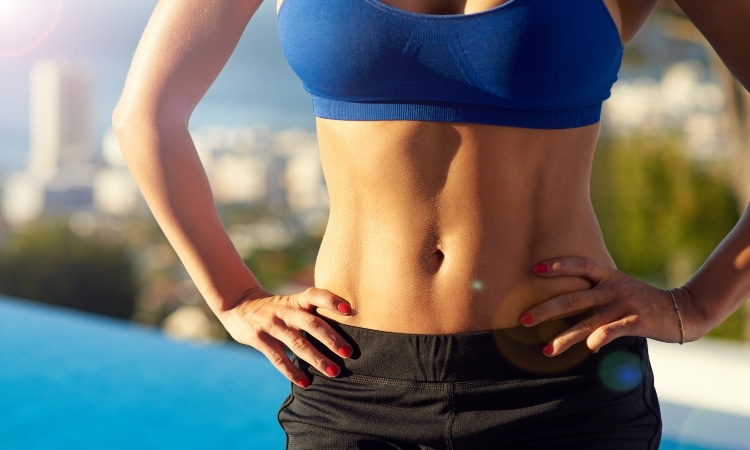 What is CoolSculpting® Elite?
The difference with CoolSculpting® Elite is in the design. The previous generation's applicators are classic U-shaped cups, whereas CoolSculpting® Elite's new C-shaped cups take treatment to the next level. The new applicators have more contact with the treatment area, so up to 18% more surface area can be treated at once.
NovaSculpting® is proud to house two brand new CoolSculpting® Elite machines for our patients. CoolSculpting® Elite can treat two areas at once with dual applicators, compared to one applicator on the original device.
The dual applicators make Dual CoolSculpting® easier than ever before. Since NovaSculpting® has two machines, we can accommodate Tri CoolSculpting® and even Quad CoolSculpting® treatments. This gives our CoolSculpting® experts the ability to treat clients efficiently while also ensuring optimal results.
CoolSculpting® Elite has been cleared by the FDA for 9 treatment areas, more than any other non-surgical body contouring device. Now, you can sculpt your:
Double chin
Chest (for men)
Upper arms
Abdomen
Flanks
Bra roll
Beneath the buttocks
Inner thighs
Outer thighs
CoolSculpting® Elite freezes away up to 20-25% of treated fat cells for good.
Am I a Good Candidate for CoolSculpting® Elite?
Men and women alike may benefit from CoolSculpting® Elite treatments. Your unique features—skin type and elasticity, scars, tattoo location, the amount of tissue that can be suctioned into the applicators, and certain medical concerns—do play a role in how your results are achieved. Your NovaSculpting® CoolSculpting® expert will do a thorough evaluation and medical history during your consultation and provide all the information you need to understand how CoolSculpting® Elite can meet your body sculpting goals.
REQUEST A CONSULTATION
We'd love to help you get all the information you need in order to make the best choice for your eyes. Request a consultation today! Our staff is available and happy to answer your every question.
REQUEST A CONSULTATION
What is CoolSculpting® Elite Treatment Like?
CoolSculpting® Elite's applicators make larger treatment areas possible. You will relax in our private, comfortable treatment room, where the applicators will be fixed to your target areas. The cooling quickly gives way to numbness, so most clients experience only temporary discomfort in the initial moments. As the controlled cooling is delivered, feel free to relax, keep up with your social media, play games on your phone, or even nap. After your session, you may resume your regular activities. There is no downtime.
What Results Can I Expect After CoolSculpting® Elite?
With CoolSculpting® Elite, your results are measurable with inches lost off your physique. It takes time for the body to filter the disrupted fat cells out, so your slimmer profile emerges around 12-16 weeks after treatment. Before long, your clothes will fit better, your posture will improve, and you will feel like a whole new person with the body you have always wanted.
How Long Do CoolSculpting® Elite Results Last?
The human body does not replenish lost fat cells after our teen years, so the fat disrupted by cryolipolysis will not return. The remaining fat cells in your treatment area redistribute more evenly, giving you a smooth overall result. You will look and feel better, and your boosted confidence will be noticeable in your personal, social, and professional interactions.
Why Choose NovaSculpting® for your CoolSculpting® Treatments?
NovaSculpting® is proud to be the leading CoolSculpting® practice in the greater Washington D.C. area. CoolSculpting® manufacturer Allergan consistently ranks us as one of the largest certified providers in the country. With over 10,000 CoolSculpting® procedures performed, we are true experts. Be one of the first to experience the new CoolSculpting® Elite treatments at NovaSculpting®. With prior NovaSculpting® client results shown in our before & after gallery both on our website and in our offices, it is easy to see how we can help you achieve the contours you want most. All you have to lose is the unwanted fat.
Great staff, excellent service, very clean and Covid aware, professional in all aspects. THANK YOU.JOPIE B. DISCOVER MORE REVIEWS
Take the Next Step
Ready to learn more about CoolSculpting® Elite treatment? Call NovaSculpting® at (703) 348-2243 or fill out the consultation form on this page. We look forward to hearing from you!