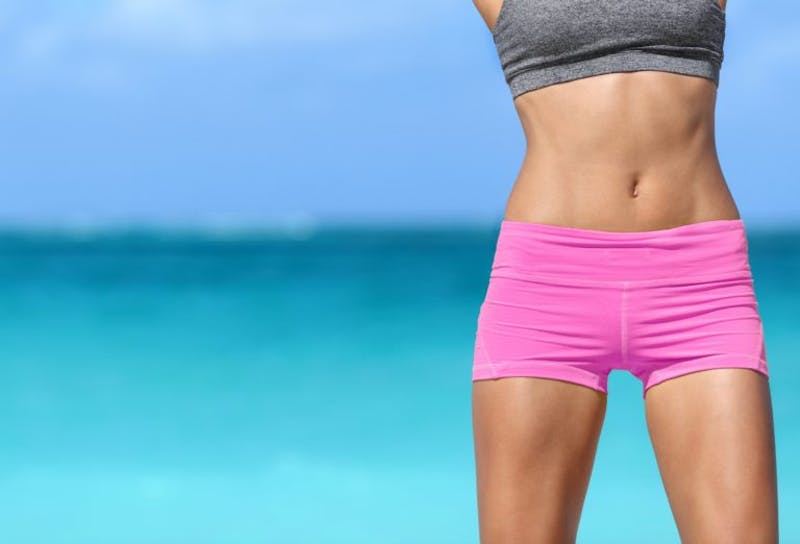 If you have been trying to achieve the perfect body via exercising and healthy eating, but you have stubborn pockets of fat that simply won't seem to budge, non-surgical body contouring could be just the treatment for you. This is a treatment that can help contour areas that you feel less confident about, helping you look and feel amazing for the summer.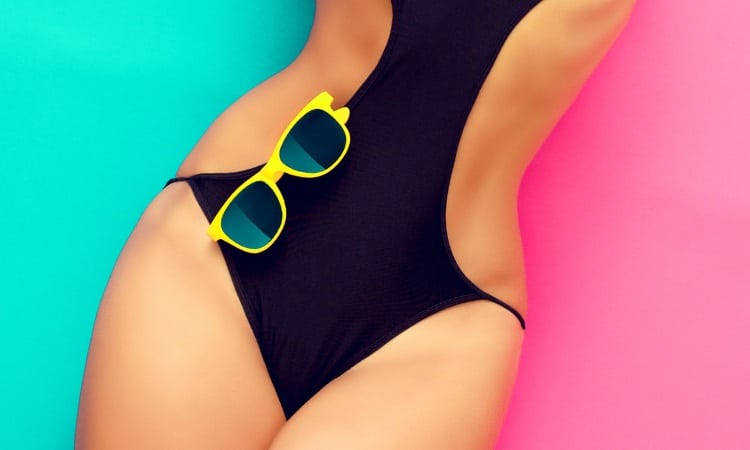 Types of Non-Surgical Body Contouring
There are a number of different treatment options that are available to you if you are interested in non-surgical body contouring. Two of the best options are CoolSculpting® and CoolTone®.
CoolSculpting®
CoolSculpting® is a treatment that will precisely target fat cells that are underneath the skin, cooling them at temperatures that will cause cellular crystallization to occur. This process of cryolipolysis causes the fat cells to denature. Over the course of the next 12-16 weeks, you will naturally filter out these fat cells, which will leave behind a contoured silhouette. Since the body is not able to generate new fat cells, once the fat cells have been crystallized and leave your body, they have left for good! This is a great fat reduction treatment without any downtime or surgery needed.
REQUEST A CONSULTATION
We'd love to help you get all the information you need in order to make the best choice for your eyes. Request a consultation today! Our staff is available and happy to answer your every question.
REQUEST A CONSULTATION
CoolTone®
Another option to give you a sculpted shape is CoolTone®. It is a body-sculpting procedure that has been cleared by the FDA and focuses on muscle toning. Using magnetic muscle stimulation (MSS), CoolTone® is able to strengthen and tone the muscles directly. The aim of this treatment is to better define the muscles, which include the thighs, glutes, and abs.
Can You Combine CoolSculpting® and CoolTone® Treatments?
You may be wondering whether or not you are going to be able to combine the two treatments. You will not be able to have both treatments at the same time. However, once your CoolSculpting® treatments have concluded, you will be able to start CoolTone®. It is recommended to take this approach if you want to achieve your ultimate body, as it is certainly the most effective! Our expert providers will help determine the best treatment or treatment combination for you to reach your summer body goals.
Benefits of Non-Surgical Body Contouring
There are many benefits that are associated with non-surgical body contouring. The main reason why people opt for this treatment is that it enables them to achieve the perfect summer body without having to experience the downtime and pain that comes with other elective body surgeries. Another benefit of non-surgical body contouring treatments is they offer long-lasting results.
Great staff, excellent service, very clean and Covid aware, professional in all aspects. THANK YOU.JOPIE B. DISCOVER MORE REVIEWS
Take the Next Step
Ready to learn more about CoolSculpting® and/or CoolTone®? Call us at (703) 348-2243 or fill out the consultation form on this page. We look forward to hearing from you!