Despite it's cute name, there's not much to love about love handles. Some patients find it difficult to lose stubborn pockets of subcutaneous fat through lifestyle modifications alone, like diet and exercise, especially on your love handles. In these cases, Coolsculpting® can offer the final "push" your body needs to eliminate remaining stubborn fat, giving you a more toned physique.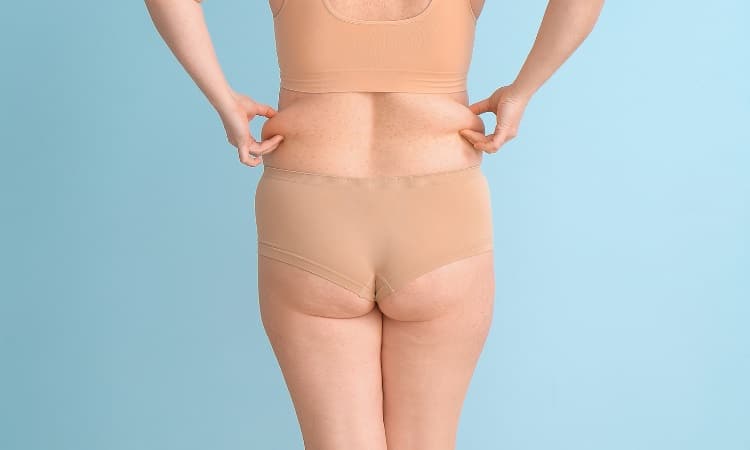 What Are Love Handles?
The term "love handle" is a colloquial expression describing a type of fat deposit distribution around the hips and love handles. Love handles typically appear above and to the side of the buttocks, and can be one of the last places the body relinquishes fat during weight loss.
Am I A Candidate For Coolsculpting®?
If you have unwanted deposits of fat around your love handles, then you may be a candidate for Coolsculpting®. NovaSculping® experts will consult with you about your requirements and the kinds of results that you can expect.
REQUEST A CONSULTATION
We'd love to help you get all the information you need in order to make the best choice for your eyes. Request a consultation today! Our staff is available and happy to answer your every question.
REQUEST A CONSULTATION
When Can I See Results?
Coolsculpting® on love handles results vary by patient and can take up to 16 weeks to become apparent.
Coolsculpting® has been clinically proven to reduce fat volume by 20-25% after a single treatment. Experts at NovaSculping® will create a customized treatment plan unique to your needs and goals.
How Long do Coolsculpting® Results Last?
Coolsculpting® permanently eliminates fat cells in the areas we target. Once the body removes them, they are gone forever.
About Coolsculpting®
NovaSculpting® are experts in Coolsculpting®, a non-invasive fat loss treatment that targets specific deposits of fat around the body. It works by cooling down pockets of fat to the point where fat cells are no longer viable. During the weeks and months following treatment, the body naturally filters away the old fat cells, reducing the overall volume of the targeted area.
Please note that Coolsculpting® is not suitable for patients with rare conditions such as cryoglobulinemia, paroxysmal cold hemoglobinuria, and cold agglutinin disease.
Great staff, excellent service, very clean and Covid aware, professional in all aspects. THANK YOU.JOPIE B. DISCOVER MORE REVIEWS
Take the Next Step
Ready to learn more about CoolSculpting®? Call us at (703) 348-2243 or fill out the consultation form on this page. We look forward to hearing from you!