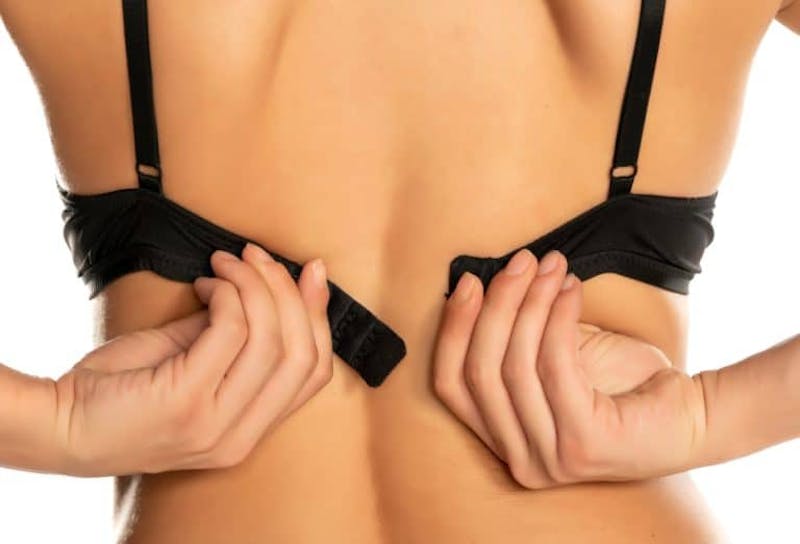 Everybody has that one pocket of stubborn fat that just won't shrink. No matter how hard you try to shed excess weight, certain parts of your body retain it, making you feel very self-conscious. Bra fat is a frustrating example of this, often referred to as the bra bulge. Luckily, NovaSculpting® offers special treatments that will get rid of your bra bulge for good!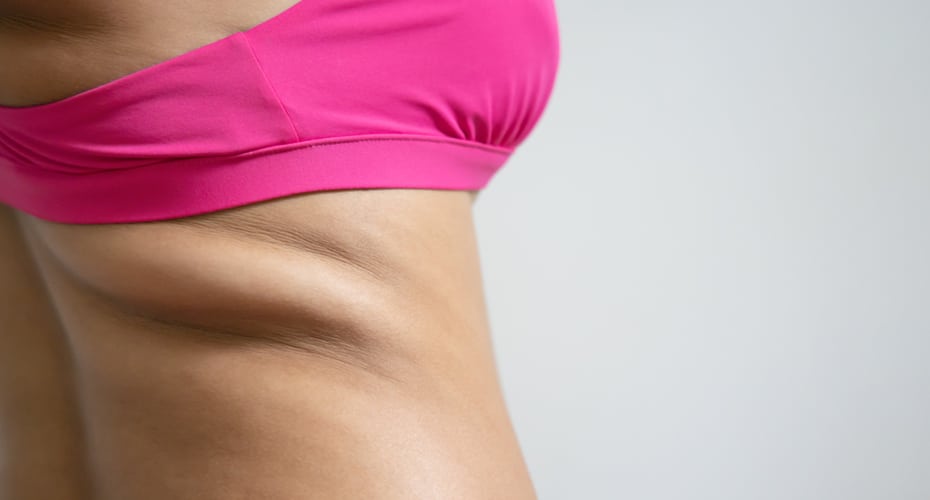 What is a Bra Bulge and How Do I Treat It?
The bra bulge refers to a bulge of excess fat that commonly occurs just underneath your bra area on your upper back. It is called the bra bulge or bra fat because the problem is exacerbated by the bra pressing on the area, creating a bulge that you notice when wearing certain clothing. A lot of women retain fat in this region of their body, and it can be quite difficult to shrink with targeted exercise and diet alone.
CoolSculpting® for Bra Fat
Thankfully, there is a solution to removing your bra fat for good. CoolSculpting® is an innovative technology that can reduce stubborn areas of fat in targeted locations. NovaScultping®'s CoolSculpting® experts will treat the area of concern using an applicator that cools to effectively freeze the fat. It works by crystallizing fat cells and disrupting the cell membranes. The crystallized cells are naturally filtered out of the body through the lymphatic system over the next 12-16 weeks.
REQUEST A CONSULTATION
We'd love to help you get all the information you need in order to make the best choice for your eyes. Request a consultation today! Our staff is available and happy to answer your every question.
REQUEST A CONSULTATION
Am I a Candidate?
If you suffer from unwanted fat in the upper portion of your back that bulges out when you wear a bra, you are a candidate for CoolSculpting®. The beauty of this treatment is that it is suitable for many individuals that are within 30 pounds of their target weight. While it is not a weight loss solution, CoolSculpting® can help you remove stubborn fat pockets that simply will not budge. If you have a stubborn area of your body that will not lose fat, CoolSculpting® is the ideal solution.
Benefits of CoolSculpting® for Bra Fat
CoolSculpting® delivers scientifically proven results, freezing away fat without damaging nearby tissues. Because CoolSculpting® is non-invasive, and there is no surgery involved, there is little discomfort and no downtime. After the treatment, you will be left with a slimmer silhouette.
The Science Behind CoolSculpting®
CoolSculpting® science is based on a breakthrough called cryolipolysis. Fat cells freeze at a higher temperature than surrounding tissues, making it safe to crystalize these unwanted cells without causing trauma to adjacent areas. This triggers the process of lipolysis, by which fat begins to break down. Results will not be instantaneous, but lipolysis continues to happen over the course of a few weeks. Gradually, your body flushes away disrupted fat cells from the treated area, providing very natural and contoured results.
The NovaSculpting® Difference
At NovaSculpting®, we are CoolSculpting® experts with years of experience using this revolutionary technology. Our team is dedicated to ensuring that you see the best results possible while experiencing minimal discomfort. A full screening is conducted before you undergo any treatment, ensuring that your CoolSculpting® treatment plan is customized to meet your specific aesthetic goals. With over 10,000 treatments performed for our clients, we have all the answers to your CoolSculpting® questions. Get started today!
Great staff, excellent service, very clean and Covid aware, professional in all aspects. THANK YOU.JOPIE B. DISCOVER MORE REVIEWS
Take the Next Step
Ready to learn more about CoolSculpting® and/or CoolTone®? Call us at (703) 348-2243 or fill out the consultation form on this page. We look forward to hearing from you!