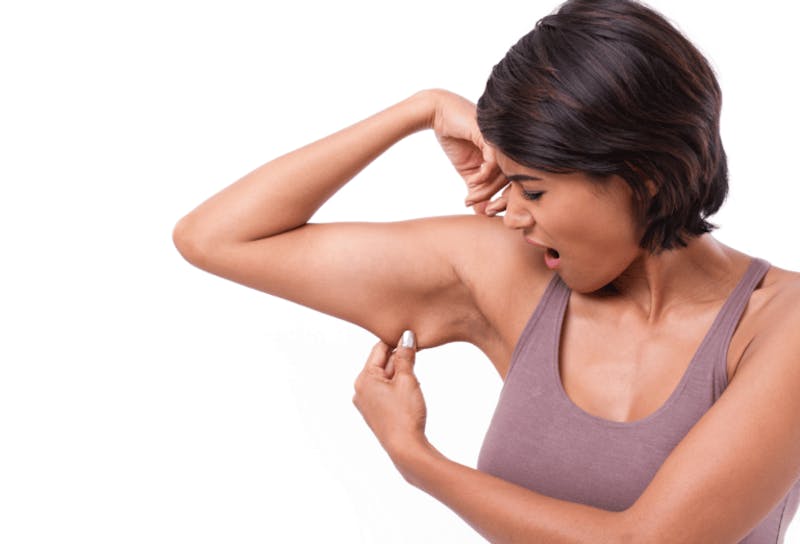 Stubborn arm fat is a frequent concern for lots of people, even if it is normal with time and age. Often referred to as 'bingo wings,' (for the jiggle that happens with raising and waving your arm) excess arm fat can make you feel self-conscious and even cause avoidance of certain clothing, like tank tops and short sleeves. If you are interested in reducing arm fat, NovaSculpting® is here to help with CoolSculpting® treatments.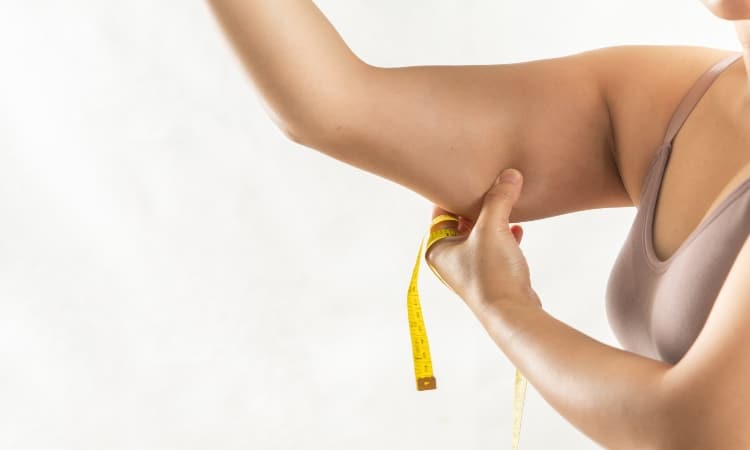 CoolSculpting® for Arm Fat
As CoolSculpting® experts, we know which areas of the body respond well to cryolipolysis treatment. Through our experience treating thousands of clients, we know how effective CoolSculpting® is at targeting fat on your upper arms. This FDA-cleared procedure is clinically proven to freeze fat cells, including those in your arms. Once frozen, the cells naturally break down, at which point they are absorbed by the body and filtered out through the lymphatic system. You are left with slender arms that have significantly less fat on them.
Am I a Candidate?
If you have 'bingo wings' or excess upper arm fat, you could be a candidate for CoolSculpting®. NovaSculpting® recommends that ideal candidates are generally healthy individuals within 30 lbs of their optimal weight.
If you suffer from conditions triggered by extremely low temperatures, CoolSculpting® might not be suitable for you. Our CoolSculpting® experts will ensure this is an effective option for you before moving forward with any treatment plans.
REQUEST A CONSULTATION
We'd love to help you get all the information you need in order to make the best choice for your eyes. Request a consultation today! Our staff is available and happy to answer your every question.
REQUEST A CONSULTATION
Benefits of CoolSculpting® for Arm Fat
This body sculpting treatment is specially designed to remove up to 25% of fat cells from the treatment area, in this case, your upper arm. If your previous efforts through targeted exercise, strength training, or healthy eating have previously failed to reduce upper arm fat, CoolSculpting® may be your perfect solution. Furthermore, unlike liposuction and many other fat reduction methods, CoolSculpting® is non-invasive and requires no surgery. The procedure is proven not to cause trauma to surrounding tissues. No trauma means you will not have any downtime or recovery concerns. You may immediately resume your normal routine as soon as your procedure is finished.
The Science Behind CoolSculpting®
CoolSculpting® genuinely works. Backed by science, CoolSculpting® delivers controlled cool temperatures at precise degrees to freeze fat cells, disrupting the cell membranes and causing cell crystallization. Because your skin and other tissues are not as susceptible to cold temperatures, they are unaffected by the treatment.
This will trigger the natural breakdown of the fat cells, after which the lymphatic system flushes them out naturally over the next 12-16 weeks. As the fat cells are removed, you will begin to see visible changes in your arms. The excess fat is reduced, and the specific cells that were crystallized will not grow back.
The Benefits of Body Contouring at NovaSculpting®
Body contouring is still a relatively new concept using very innovative technologies. It makes sense to receive treatments from experts in this field—like the NovaSculpting® team. All of our providers are certified in CoolSculpting® treatments, and we will conduct comprehensive consultations to ensure your safety and candidacy for this treatment.
Plus, we also offer CoolTone® treatment alongside your CoolSculpting®, which improves muscle tone and enhances your physical appearance by giving your muscles definition a regular workout cannot achieve.
Great staff, excellent service, very clean and Covid aware, professional in all aspects. THANK YOU.JOPIE B. DISCOVER MORE REVIEWS
Take the Next Step
Ready to learn more about CoolSculpting® and/or CoolTone®? Call us at (703) 348-2243 or fill out the consultation form on this page. We look forward to hearing from you!