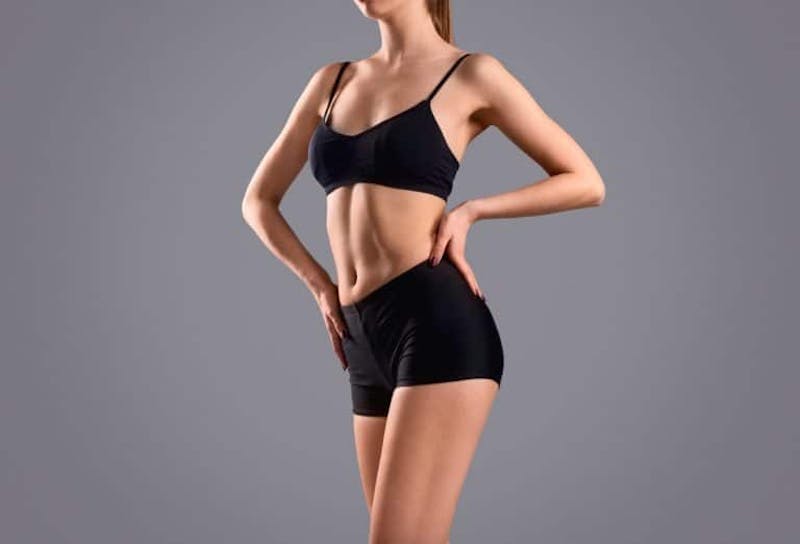 NovaSculpting® in Arlington can help you achieve a body contouring transformation.
You can reach your goals and see a firmer, more sculpted figure without surgery or invasive procedures! At NovaSculpting® in Arlington, we specialize in CoolSculpting® Elite and CoolTone®. When used together, these two body contouring techniques permanently eliminate targeted fat and build muscle for complete body sculpting results.
What is CoolSculpting® Elite?
CoolSculpting® Elite offers the most advanced body contouring for maximum permanent targeted fat elimination. Using unique applicators that target a larger area and capture more fat. CoolSculpting® Elite targets areas of stubborn fat and permanently destroys fat cells using FDA cleared technology. Fat cells crystallize at a temperature safe for skin and other tissues. The treatment freezes the fat cells, and the body's lymphatic system will filter them away over the next few months – permanently destroying and eliminating them!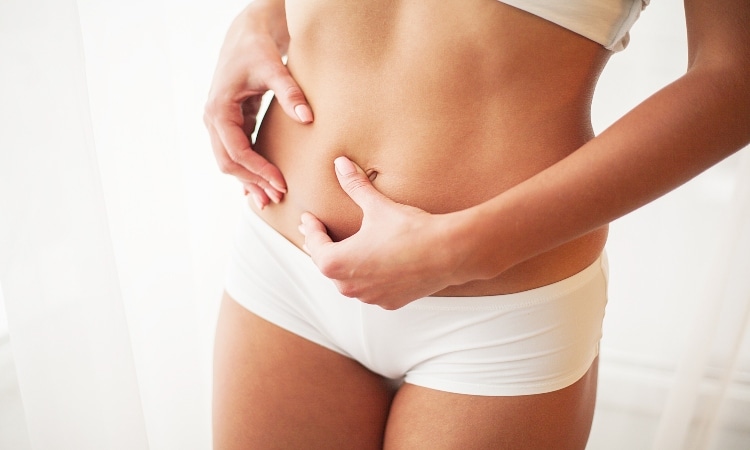 What is CoolTone®?
CoolTone® uses Magnetic Muscle Stimulation to build muscle strength, definition, and tone. The signals trigger your muscles to contract much more quickly than they normally would. These muscle contractions cause your muscles to become stronger and more defined the same way that exercise does but in much less time. This treatment is FDA-cleared for use on the abs, glutes, and thighs.
How to Achieve a Full Body Transformation With CoolSculpting® Elite & CoolTone®
If you hope to transform and sculpt your body, CoolSculpting® Elite and CoolTone® can shape your final results. They will remove pockets of stubborn fat and improve your muscle definition. Your NovaSculpting® Body Contouring Specialist will design a customized treatment plan and may recommend starting with CoolSculpting® Elite to eliminate fat that hides your muscles, then build and tone those muscles for a more sculpted figure.
REQUEST A CONSULTATION
We'd love to help you get all the information you need in order to make the best choice for your eyes. Request a consultation today! Our staff is available and happy to answer your every question.
REQUEST A CONSULTATION
Am I a Good Candidate for CoolSculpting® Elite and CoolTone®?
Both [email protected] Elite and CoolTone® are FDA-cleared for safety and effectiveness. Good candidates for body contouring are within about 30 pounds of their ideal weight and want to target particular problem areas.
How Many CoolSculpting® Elite or CoolTone® Treatments Will I Need?
Our highly trained Body Contouring Specialists will work with you to design a treatment plan to achieve your body transformation goals. Every patient is unique and the NovaSculpting Difference is focused on working with each patient to deliver incredible clinical outcomes.
Why Choose NovaSculpting® For CoolSculpting® Elite and CoolTone® in Arlington?
NovaSculpting in Arlington is a Top 10 CoolSculpting Elite and CoolTone provider in the U.S. NovaSculpting in Arlington is consistently the #1 CoolSculpting Elite provider for men in the U.S. and the #1 CoolTone provider nationally.
When you want extraordinary body contouring results, see a professional in body contouring! The experts at NovaSculpting® in Arlington have performed over 10,000 CoolSculpting® procedures. Experience the NovaSculpting® difference from consultation to results.
Great staff, excellent service, very clean and Covid aware, professional in all aspects. THANK YOU.JOPIE B. DISCOVER MORE REVIEWS
Are you Ready to Take the Next Step?
Ready to learn more about CoolSculpting® or CoolTone®? Call us at 703.348.22433 or fill out the consultation form on this page to schedule your Complimentary Customized Consultation. We look forward to hearing from you!