NovaSculpting® is your premier San Francisco destination for muscle toning with CoolTone®.
Firm, toned muscles highlight your figure and give you a more contoured shape. Your San Francisco NovaSculpting® team specializes in body contouring to give you the sculpted figure you want. Unlike other providers who perform occasional body contouring procedures, we make it our mission and specialty.
What is CoolTone®
To achieve toned muscles, you put them under stress through exercise. In response to this stress, muscles form new, stronger fibers and become more defined. Certain areas take extra work to sculpt, and sometimes even your best efforts cannot give you the results you want in your most challenging areas. CoolTone® is FDA-cleared to treat your abs, glutes, and thighs. It harmlessly stresses your muscles just like a workout to stimulate the same strengthening and toning response.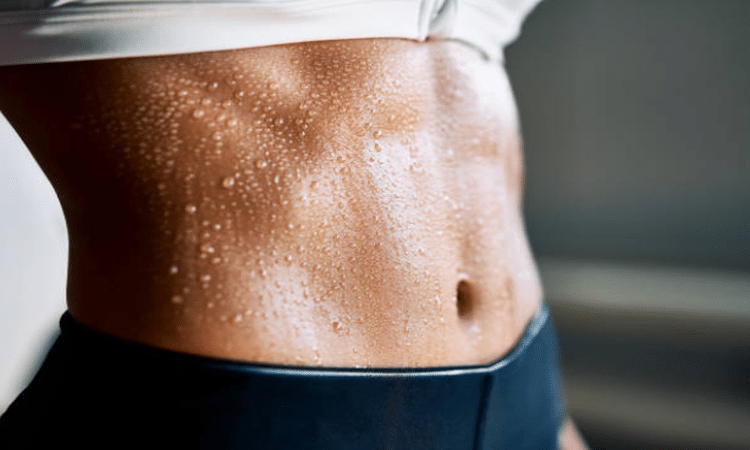 How Much is CoolTone®?
CoolTone® costs vary widely based on the number of treatments you need, your provider, and your location. Your NovaSculpting® providers have more experience and skill than most others. Nationwide, the average cost of CoolTone® is $1750. The best way to get an accurate estimate is to schedule a consultation so we can discuss your expectations and goals.
How Does CoolTone® Muscle Toning Work?
CoolTone® uses Active Magnetic Pulse™ technology to trigger your muscles to contract and relax. The pulses of energy simulate exercise, putting your muscles under the type of stress that makes them stronger and more toned. With each session, your muscle definition improves, and your body looks more sculpted. This technology stimulates your muscles with harmless magnetic pulses that have no effect on the skin or other tissues.
Am I a Good Candidate for CoolTone®?
Good candidates for CoolTone® want to improve muscle tone and definition. If you have a significant amount of fat over your muscles, your CoolTone® results might be hard to see. Ideal candidates do not have much fat over the treatment areas. Your NovaSculpting® expert can use CoolSculpting® Elite to remove a layer of fat and make your results more noticeable.
REQUEST A CONSULTATION
We'd love to help you get all the information you need in order to make the best choice for your eyes. Request a consultation today! Our staff is available and happy to answer your every question.
REQUEST A CONSULTATION
What is CoolTone® Muscle Toning Like?
Your treatment session will last about 40 minutes. You may have one or more areas treated at the same time. You should not feel any discomfort, although you will feel your muscles contracting as the magnetic pulses trigger them. You will not need any numbing, and you can comfortably relax during your session.
What Results Will I See With CoolTone®?
Your NovaSculpting® experts recommend several sessions to achieve your desired results. Most people benefit from four sessions spaced three to four days apart. By the end of these treatments, you will see noticeable improvements in muscle definition, shape, and tone.
Why Choose NovaSculpting® For CoolTone® in San Francisco?
Body contouring with a NovaSculpting® expert is easier and faster than you might think. Your San Francisco NovaSculpting® team specializes in body sculpting, giving us the expertise to help you achieve your goals.
Great staff, excellent service, very clean and Covid aware, professional in all aspects. THANK YOU.JOPIE B. DISCOVER MORE REVIEWS
Take the Next Step
Ready to learn more about CoolTone®? Call us at (650) 735-8488 or fill out the consultation form on this page. We look forward to hearing from you!