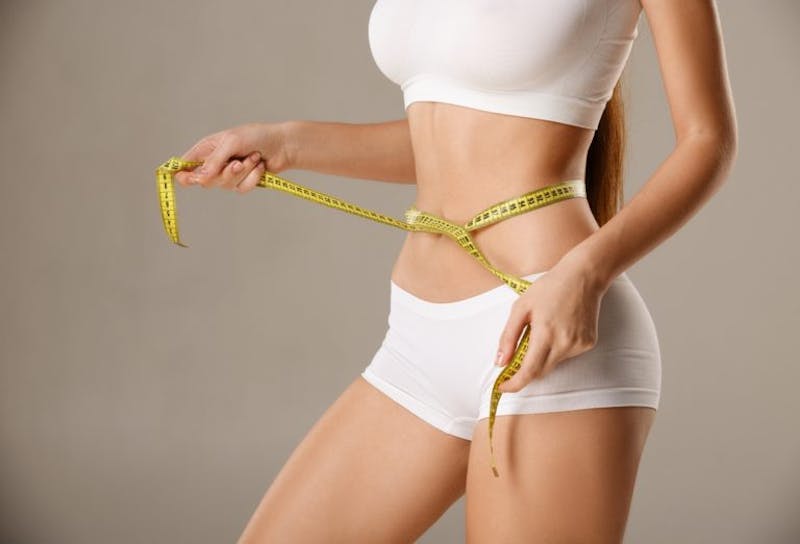 Looking for a flatter, slimmer abdomen? Our NovaSculpting® experts in Arlington can help you eliminate excess fat!
At NovaSculpting® in Arlington, we know that the abdomen can be one of the most challenging places to get rid of accumulated fat. Our CoolSculpting® professionals will help you achieve the contours you want with no downtime or invasive procedures.
How Does CoolSculpting® Work?
CoolSculpting® is a non-invasive body sculpting technique that freezes fat cells. As the CoolSculpting® applicators lower the temperature, fat cells freeze while skin and other cells remain unharmed.
Impressive CoolSculpting® Results
*Individual Results May Vary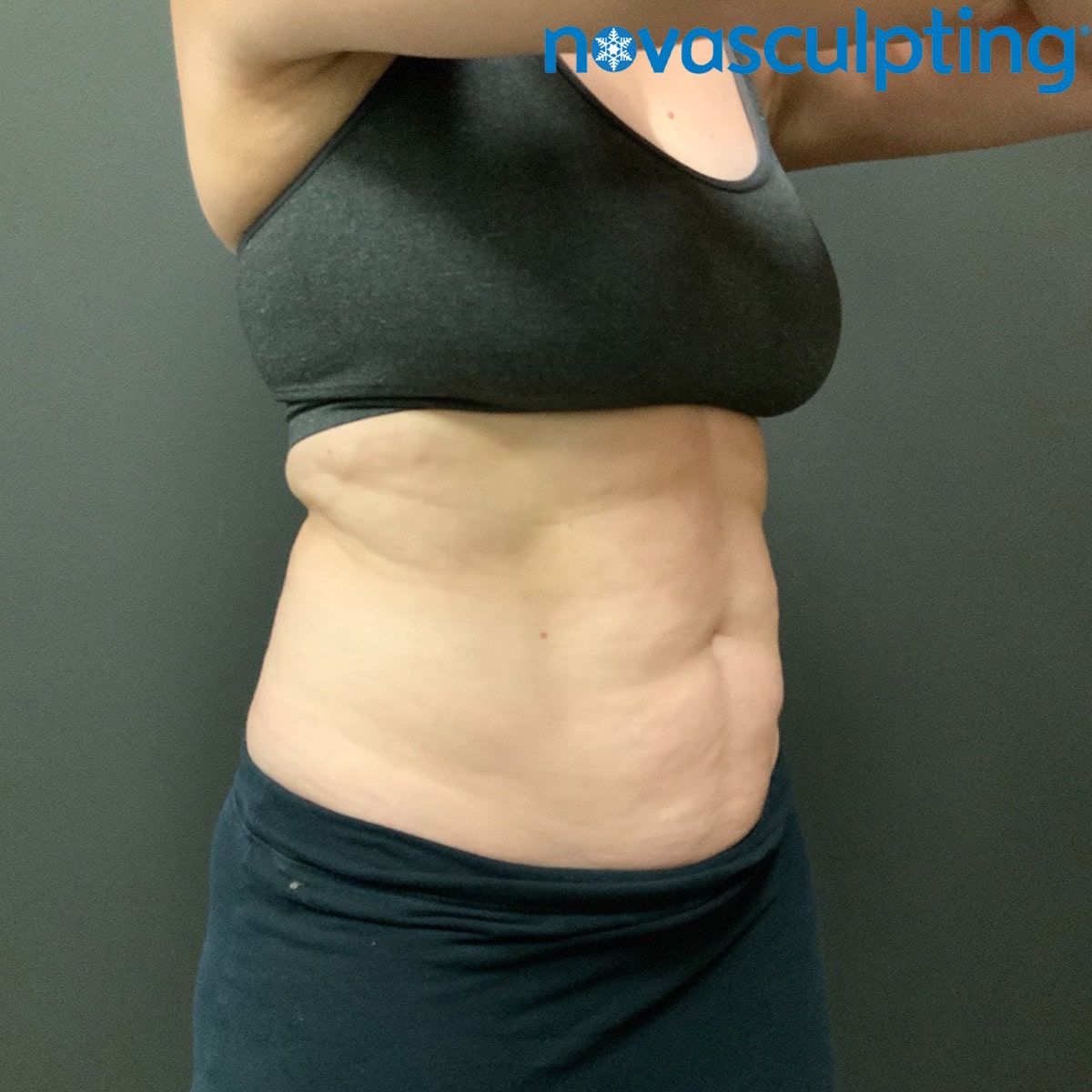 Before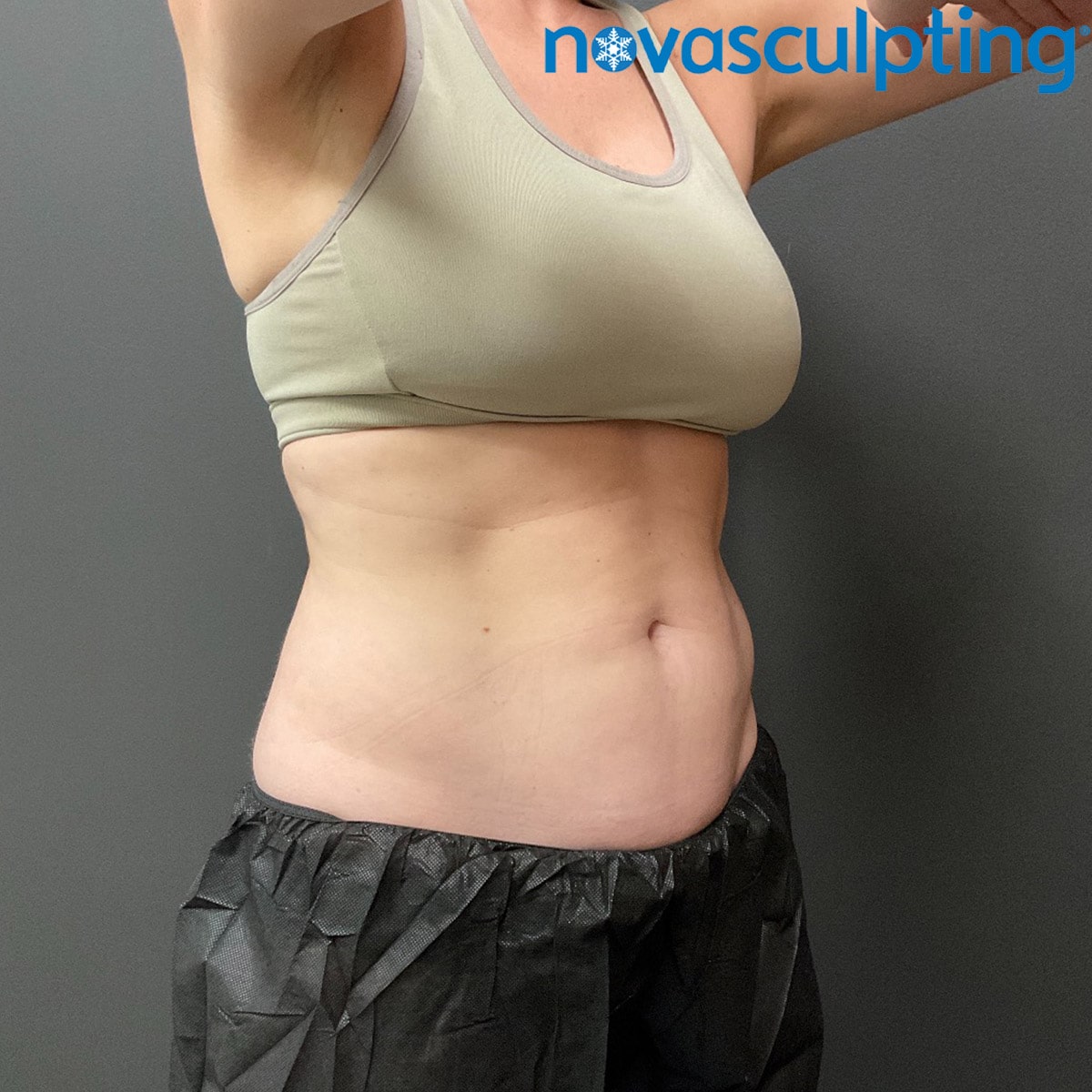 After
View All cases
The freezing temperature damages the fat cells, and your lymphatic system will filter them away over the following weeks and months. Treatment requires no incisions, and while you may feel some cold, tingling, or tugging on the skin when treatment starts, the area will quickly become numb.
Am I a Good Candidate for CoolSculpting®?
Most healthy adults are excellent CoolSculpting® candidates. This cooling energy is safe for all skin types and tones. Good candidates want to target areas of stubborn fat, including the abdomen. CoolSculpting® candidates should plan to maintain a stable weight after treatment so their desired results will last. People with medical conditions that make them sensitive to cold are not usually good candidates.
How Much Does CoolSculpting® Cost for the Abdomen?
The abdominal area is one of the most common places your NovaSculpting® experts treat. Many of us tend to store any amount of excess weight in this area, so you may like your overall look but still have a tummy bulge.
The cost of CoolSculpting® varies according to several factors:
Your provider
Your location
The size of the treatment area
The abdomen is one of the larger areas treated with CoolSculpting®. Costs for treatment of the abdomen range from $2,000 to $4,000. Keep in mind that price is only one factor you should consider when choosing a CoolSculpting® provider. Your NovaSculpting® experts are entirely dedicated to body sculpting, so you can feel confident you will achieve the best results.
REQUEST A CONSULTATION
We'd love to help you get all the information you need in order to make the best choice for your eyes. Request a consultation today! Our staff is available and happy to answer your every question.
REQUEST A CONSULTATION
Where Can I Have CoolSculpting®?
You can have CoolSculpting® in many places other than your abdomen. This system uses various applicators to fit different areas of your body. Along with the abdomen, CoolSculpting® is FDA-cleared to treat:
Flanks
Arms
Thighs
Back or bra fat
Under the buttocks
Under the chin
You can often have more than one area treated simultaneously for faster results. Discuss all your areas of concern with your NovaSculpting® professional so they can develop the best treatment plan for you.
How Long Do CoolSculpting® Results Last?
CoolSculpting® results take 12 to 16 weeks to develop based on your body's metabolism. Fat cells will not grow back, so your results will last as long as you maintain a consistent weight. People who stay at a stable weight prior to CoolSculpting® will have an advantage when maintaining their results. Some people opt for CoolTone® sessions to firm and sculpt the treated area.
NovaSculpting® For Body Sculpting in Arlington
If you are considering CoolSculpting®, reach out to the best and most dedicated team in Arlington. At NovaSculpting®, body sculpting is our specialty, and it shows in our commitment to achieving amazing results. No one in Arlington has more CoolSculpting® experience than NovaSculpting®!
Great staff, excellent service, very clean and Covid aware, professional in all aspects. THANK YOU.JOPIE B. DISCOVER MORE REVIEWS
Take the Next Step
Ready to learn more about CoolSculpting®? Call us at (703) 348-2243 or fill out the consultation form on this page. We look forward to hearing from you!