CoolMini is an FDA-approved treatment from the creators of Coolsculpting® designed specifically to reduce double chins.
Double Chin Reduction Cost With CoolMini
The price of double chin reduction with CoolMini varies from patient to patient. The average cost is around $1,000 per session, but this can change depending on your condition and whether you decide to add other options. Many people require between one and two treatments to get the full effect.
CoolMini is significantly more affordable than other popular double chin treatments. Rival double chin therapy, Kybella®, typically costs in the region of $5,400 and requires patients to return to the clinic three times, four to six weeks apart, to get the full benefits.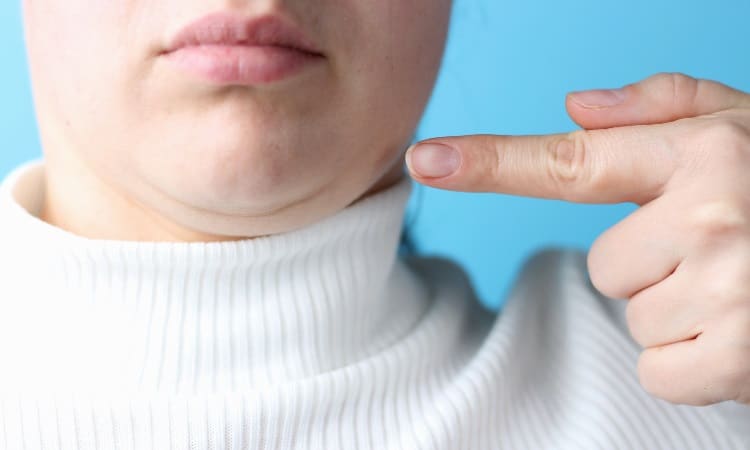 About Coolsculpting® CoolMini
CoolMini is a form of Coolsculpting® specifically adapted for reducing submental fullness. Just like regular Coolsculpting®, it involves using an applicator that cools the tissue, killing fat cells in the process. The procedure is non-invasive and does not rely on any cutting or puncturing of the skin.
CoolMini reduces between 20 and 25 percent of fat cells in the target area. Following the procedure, your body will remove the dead tissue, breaking it down into its basic components and eventually filtering it out of the body through the body's natural lymphatic system.
The Coolsculpting® experts at NovaSculpting® use an approved applicator to apply the fat-freezing technology directly to the treatment area. As the procedure begins, you will feel a cooling sensation, but this will soon go away once the temperature drops further. There is no need to take an anesthetic for CoolSculpting® and the treatment required minimal to no downtime. Once the session is finished, you're free to return to your regular schedule.
REQUEST A CONSULTATION
We'd love to help you get all the information you need in order to make the best choice for your eyes. Request a consultation today! Our staff is available and happy to answer your every question.
REQUEST A CONSULTATION
Coolsculpting® CoolMini Results
After treatment, you do not need to take any medications or apply topical creams. Your body will naturally take care of cleaning up the fat cells and removing them from your body over the course of a few weeks to months.
Side effects of CoolMini are minimal. Patients will occasionally see some swelling in the neck alongside soreness. It may also appear red for a few days because of how the Coolsculpting® CoolMini device works. Our Coolsculpting® experts at NovaSculpting® ensure even coverage, minimizing the likelihood of a "shelf effect" where only fat cells in some parts die.
Am I a Candidate for CoolMini Double Chin Reduction?
Like regular Coolsculpting®, CoolMini is a fat reduction technique designed to help augment your fat loss goals. It is primarily for people with stubborn fat resistant to diet and exercise. Thus, if you have lost weight and are close to your ideal body size but still have a double chin, CoolMini could be for you.
The Coolsculpting® experts at NovaSculpting® will help determine if you are an ideal candidate for this treatment. CoolMini can provide your body with the final push it needs to eliminate unwanted fat, giving you the contoured neckline you've always wanted!
Great staff, excellent service, very clean and Covid aware, professional in all aspects. THANK YOU.JOPIE B. DISCOVER MORE REVIEWS
Take the Next Step
Ready to learn more about Coolsculpting® CoolMini? Call us at (703) 348-2243 or fill out the consultation form on this page. We look forward to hearing from you!