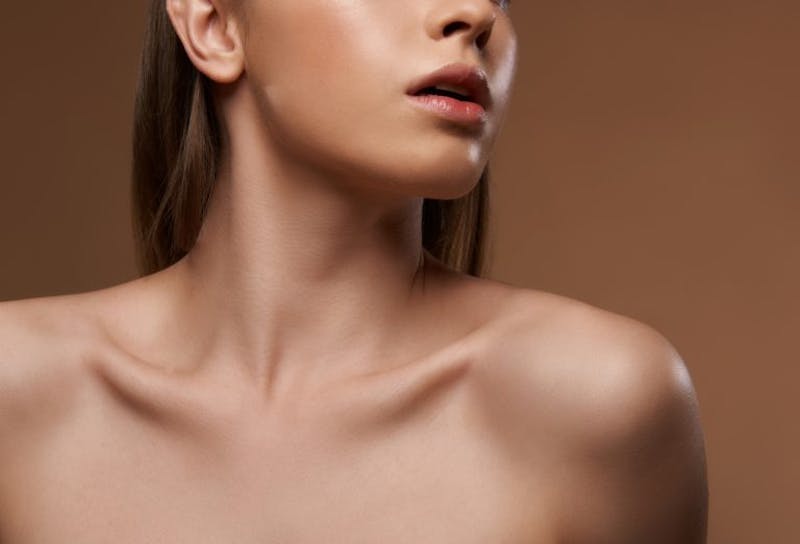 Sometimes, no matter how much effort we expend, stubborn fat pockets simply will not go away. In the case of the double chin, it's often genetic and stubborn fat. That is why the CoolSculpting® manufacturer, Allergan, created the CoolMini® applicator. It can shape those difficult areas that diet or exercise cannot, including the double chin.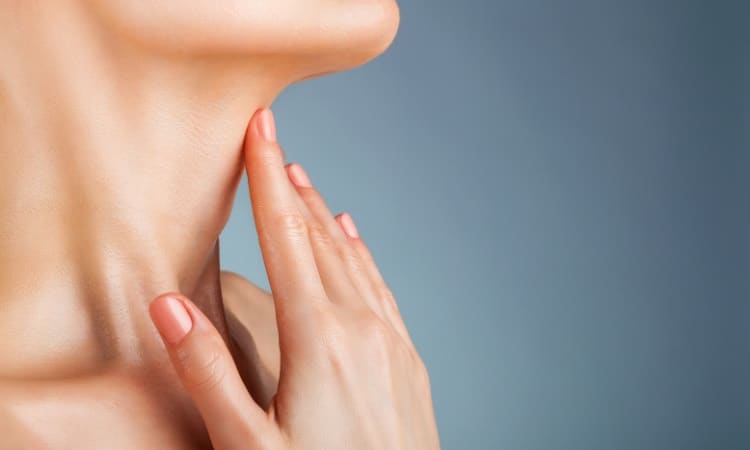 How Do CoolSculpting® CoolMini® Treatments Work?
CoolMini® applicators are patented to remove stubborn double chin fat cells through cryolipolysis. The process involves freezing the fat cells to disrupt their function. Once the cell membranes are crystallized, the cell are absorbed by the body and flushed away through the lymphatic system.
Surrounding tissues are healthy and remain unaffected by CoolSculpting® treatments because only fat cells freeze at the temperature the CoolMini® applicator delivers. The procedure is safe and effective. Now you can enjoy a sculpted jawline and an attractive profile without worry that results are temporary.
Each session of CoolSculpting® with the CoolMini® applicator is clinically proven to reduce the fat layer by up to 25%. Many of NovaSculpting's® clients are satisfied with their results after a single treatment. Others return for 2-3 sessions to ensure their body sculpting goals are met.
Am I a Good Candidate?
Men and women alike can suffer the insecurities a double chin brings. CoolMini® is designed for anyone wishing to slim their jawline and treat their double chin. You do not have to be within a certain weight of your goal. All you need is the desire to remove your double chin. Your NovaSculpting® expert can explain your treatment options in detail during your consultation, so you know exactly what to expect for the procedure.
REQUEST A CONSULTATION
We'd love to help you get all the information you need in order to make the best choice for your eyes. Request a consultation today! Our staff is available and happy to answer your every question.
REQUEST A CONSULTATION
What is CoolSculpting® Double Chin Treatment Like?
Your NovaSculpting® expert will mark your skin to guide the CoolMini® applicator's position during your treatment. Once you are comfortable, the treatment area before the CoolMini® applicator is affixed. You will feel suction as the applicator creates a seal to your skin. Then the cooling begins. When the prescribed time passes, your provider will remove the applicator and massage the treatment area.
You may experience a few days or weeks of redness, bruising, swelling, tenderness, cramping, aching, skin sensitivity, numbness, or itching. These sensations are normal and will likely subside on their own.
What Results Can I Expect with CoolMini®?
Your results will take some time to become visible because the lymphatic system requires time to absorb and eliminate the crystallized fat cells. You can expect a noticeable reduction in your double chin approximately 3 months from your first treatment.
How Long Do CoolSculpting® CoolMini® Results Last?
Once the human body is done going through puberty, it no longer produces fat cells. This means once the CoolMini® applicator has frozen up to 25% of your double chin's fat cells, they are not able to be replaced. Your CoolSculpting® Elite CoolMini® results are long-lasting and as long as your remaining fat cells don't expand your double chin is permanently reduced!
Great staff, excellent service, very clean and Covid aware, professional in all aspects. THANK YOU.JOPIE B. DISCOVER MORE REVIEWS
Take the Next Step
Ready to learn more about CoolSculpting® CoolMini® treatment? Call NovaSculpting® at (703) 348-2243 or fill out the consultation form on this page. We look forward to hearing from you!