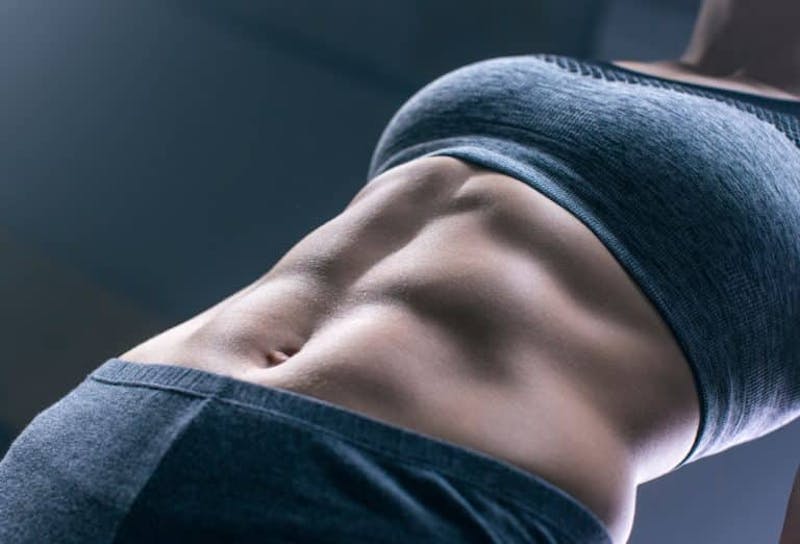 Not all gym routines are created equal. If you have specific body goals you are aiming for, but your current workout regimen is failing to get you there, NovaSculpting® can help you take your results to the next level with two revolutionary treatments, CoolSculpting® and CoolTone®.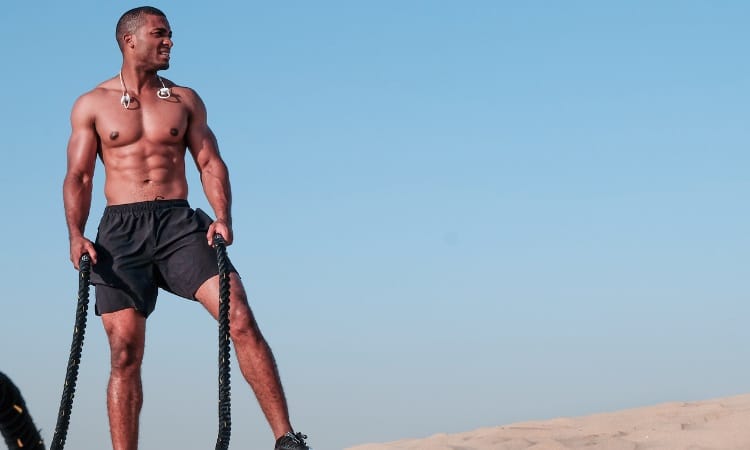 CoolSculpting® for Stubborn Fat
No matter how toned your muscles are, if the fatty cushion above them is too thick, you cannot see your muscles' true definition. But reducing stubborn belly fat can sometimes be impossible. The same can be said for fat in other areas of your body. With CoolSculpting®, cryolipolysis technology is used to freeze fat cells, which disrupts the cell membranes, breaking them down for the lymphatic system to naturally flush them out. It is the perfect procedure for spot-treating stubborn fat from specific areas of the body.
Am I a Candidate for CoolSculpting® and How Does it Work?
Fat cells freeze at a temperature higher than surrounding tissues, so precise cooling technology can crystallize the cell membranes without disrupting nearby tissues. CoolSculpting® delivers controlled cooling to your problem fat areas via an applicator—no incisions required. The fat freezes during treatment and the lymphatic system flush these cells away naturally over the next 12-16 weeks.
Candidates for this treatment will have little pockets of fat that resist all their efforts in the gym and with diet. CoolSculpting® is FDA-cleared for treatment of fat in the lower abdomen, middle and upper back, around the bra line, double chins, inner and outer thighs, upper arms, flanks, and underneath the buttocks (also known as the banana roll).
REQUEST A CONSULTATION
We'd love to help you get all the information you need in order to make the best choice for your eyes. Request a consultation today! Our staff is available and happy to answer your every question.
REQUEST A CONSULTATION
CoolTone® for Muscle Sculpting
If you are not as concerned about stubborn fat pockets, but are more focused on defining and toning your muscles, CoolTone® could be the right choice for you.
Am I a Candidate for CoolTone® and How Does it Work?
You are a candidate for CoolTone® at NovaScultping® if you want to improve the tone and strength of specific muscles. It only works if you do not have lots of body fat covering these muscles, so at or near your optimal weight is ideal.
CoolTone® works by applying Magnetic Muscle Stimulation (MMS) energy to the muscle fibers, forcing them to contract in what is known as a supramaximal contraction. These contractions are exponentially stronger than the voluntary contractions produced by exercise and strength training. CoolTone® strengthens the fibers and stimulates new fibers and protein strands, volumizing muscles so they appear stronger and more toned. Multiple sessions will reveal significant results for both men and women, taking your gym results to the next level. These stronger muscles will improve future workouts, allowing you to lift heavier weights and increase stamina, which will prolong your results with CoolTone®.
CoolSculpting® and CoolTone® for Enhanced Results
These treatments work in significantly different yet complementary ways. Therefore, combining CoolSculpting® with CoolTone® gives true, enhanced results. Remove stubborn fat with CoolSculpting®, and follow it up with CoolTone® treatment to tighten your newly revealed muscles for a leaner, more defined physique your original workouts could not accomplish.
Benefits of Body Sculpting at NovaSculpting®
NovaSculpting® is the Mid-Atlantic Region's body sculpting expert, highly trained and certified in both CoolSculpting® and CoolTone® procedures. You get expert guidance, a personalized treatment plan, and continued support all the way through. More than 10,000 treatments performed and thousands of satisfied clients virtually guarantee that you get world-class treatment with stunning outcomes. You will truly take your gym results to the next level, shaving away stubborn layers of fat, and adding more firmness and strength to your muscles.
Great staff, excellent service, very clean and Covid aware, professional in all aspects. THANK YOU.JOPIE B. DISCOVER MORE REVIEWS
Take the Next Step
Ready to learn more about CoolSculpting® and/or CoolTone®? Call us at (703) 348-2243 or fill out the consultation form on this page. We look forward to hearing from you!