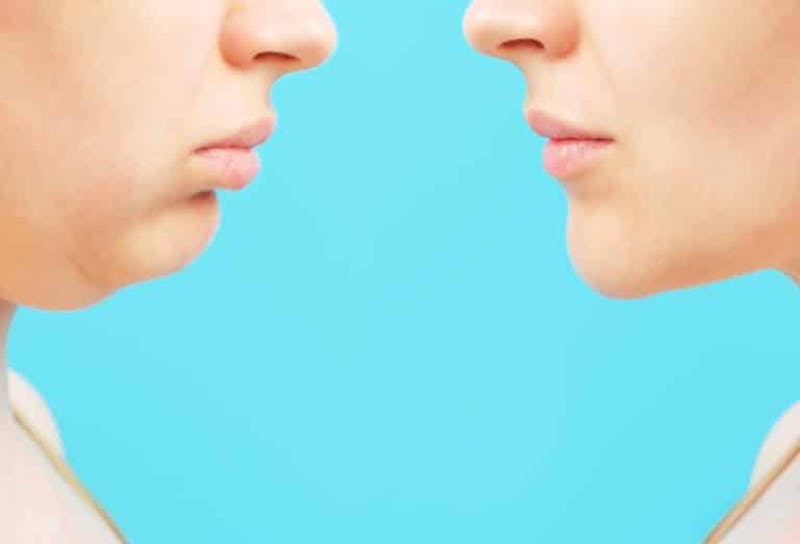 Thanks to the "Zoom Boom," we are all chatting over video calls more than ever, and it is making us increasingly aware of our complexions. During work calls, we do nothing but stare at faces, analyzing their every detail.
And, for many of us, it has been a bit of a wakeup call. Many are frustrated with the appearance of our double chins and want a lasting solution to eliminate them for good!
At NovaSculping®, we are here to help. We are experts in CoolSculpting®, a remarkable fat-freezing technology that helps to flush excess fat from your chin, making your jawline appear more defined. It is safe and, better yet, it actually works!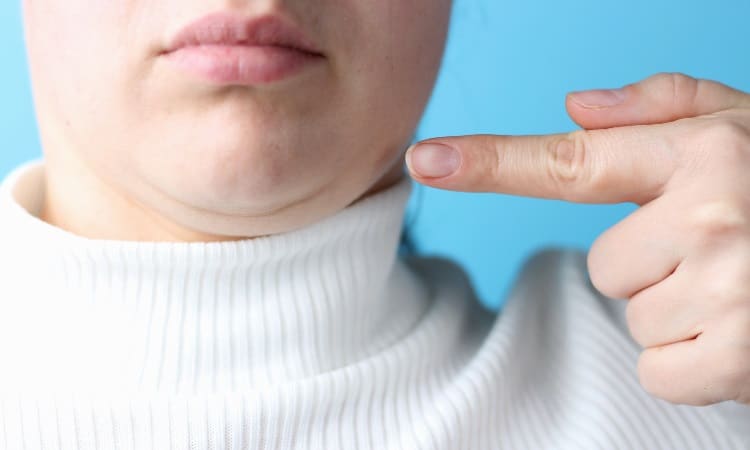 Do You Have Double Chin Woes on Zoom?
For many of us, conference calls on Zoom have been a somewhat unpleasant experience – and not just because our bosses are putting pressure on us from afar. We have noticed that we are carrying a little extra weight on our chin during calls with colleagues. And we are not happy about it!
But fortunately, there are ways to reduce its appearance. During the pandemic, many of us are changing the way we use our spare cash. With the decline in vacations, we are wondering whether we can use the extra disposable income for self-care interventions. We are putting money into changing the way we look, getting ready for when the world finally returns to normal.
About the CoolMini® for Double Chin Reduction
CoolMini® is a powerful fat-reducing technology available at NovaSculping® that you can use under your chin to reduce unwanted fat that is resistant to diet and exercise. It works by freezing fat cells to the point where they die and get eliminated from the body.
And the best bit? It is the fat cells never return, making it a long-lasting solution!
REQUEST A CONSULTATION
We'd love to help you get all the information you need in order to make the best choice for your eyes. Request a consultation today! Our staff is available and happy to answer your every question.
REQUEST A CONSULTATION
Am I a Candidate for CoolSculpting® with CoolMini®?
If you have a double chin, then you could be a candidate for CoolSculpting® courtesy of CoolMini®.
CoolSculpting® with the CoolMini® applicator is an FDA-cleared and safe fat reduction technology. It is also important to note that CoolMini® can only be used to treat submental fat (aka a double chin), and cannot treat facial or neck fat.
Benefits of Undergoing CoolSculpting® with CoolMini®
At NovaSculpting®, we think that everyone should be able to achieve their body contouring goals. Below are three of the main benefits of getting CoolSculpting® with CoolMini® and NovaSculpting®.
Easy payment plans with Cherry Financing
If you think you may need to save up for months on end to afford the body contouring results you've been dreaming of, you might want to think again! NovaSculptiong offers flexible payment plans with Cherry Financing so you don't have to put any of your goals on hold!
Transform your appearance on Zoom calls
Would you prefer to avoid having a double-chin your video calls while working remotely or talking to friends and family? If so, CoolMini® can help. This advanced procedure helps to reduce unwanted fat from your chin, leaving your submental area looking more contoured and defined.
Repurpose your disposable income
The COVID-19 pandemic has put the brakes on going on vacation, thanks to all the travel restrictions. So why not treat yourself and repurpose your budget towards self-care? CoolMini® could improve your complexion and give you more confidence.
Great staff, excellent service, very clean and Covid aware, professional in all aspects. THANK YOU.JOPIE B. DISCOVER MORE REVIEWS
Take the Next Step
Ready to learn more about Coolsculpting® with CoolMini®? Call us at (703) 348-2243 or fill out the consultation form on this page. We look forward to hearing from you!