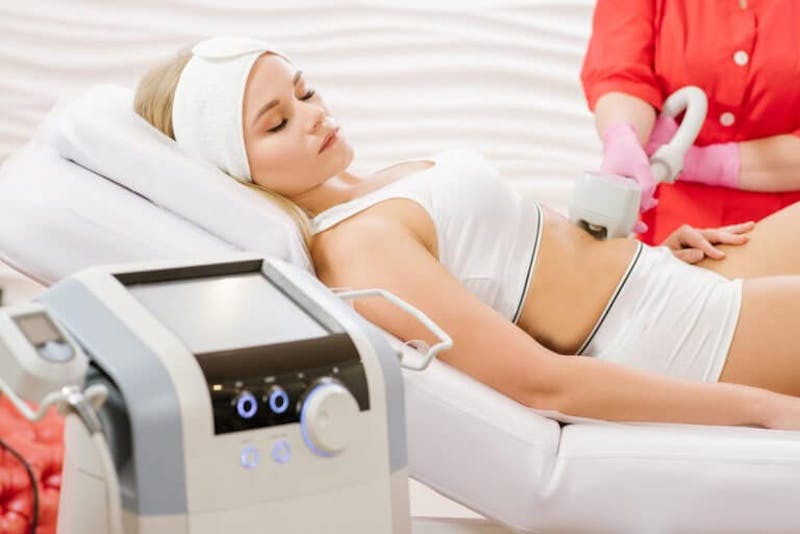 As we get older, even our most disciplined strategies in following diet and exercise might not hinder unwanted and stubborn fat from harming our looks and self-confidence. CoolSculpting is a popular non-invasive and patented treatment that promises to deliver life-changing results. Now, thanks to Dual CoolSculpting, we can enjoy the benefits of CoolSculpting with twice the power! Now, we can experience a doubled sense of delight because of its increased speed, power, and performance. Here's a complete guide on what you need to know about Dual CoolSculpting.
What is Dual CoolSculpting?
Dual CoolSculpting is an FDA-approved treatment that reduces fat using the procedures of CoolSculpting developed by Harvard scientists that eradicates fat cells without damaging the surrounding healthy cells. This treatment is fast, highly effective, and suitable both for men and women, and everyone and anyone across the world. This procedure can help you regain the confidence you once had towards your appearance.
How Does Dual CoolSculpting Work?
At its most basic definition possible, Dual CoolSculpting is a version of the CoolSculpting procedure that utilizes multiple applicators simultaneously rather than using only one at a time. This non-invasive treatment uses cryolipolysis to expose targeted body parts to the most extremes in cool temperatures. It purportedly freezes the fat cells found directly under the target skin area, subsequently causing them to die. Following their cellular death, the body will naturally remove these dead cells in a few weeks.
Certified CoolSculpting professionals specialize solely in the procedures of CoolSculpting and then use Dual CoolSculpting in delivering the very best of possible outcomes. In choosing treatments that make use of multiple applicators compared to those which only uses one, multiple benefits offer themselves such as but not limited to the following:
Coverage of a bigger surface area, or even multiple body parts, in one session.
Increase in percentage of killed fat cells without damaging the healthy ones.
Seeing noticeable improvements in only a shorter space of time.
Saving time and money in the long run through avoidance of having extra sessions.
Increased symmetry in treating multiple portions around the same area like in the arms or the thighs
Dual CoolSculpting is administered much like how CoolSculpting is – using a single device. Certified experts will administer the applicator towards the anatomical location. This gesture now allows the cooling sensation to freeze then damage problematic fat cells slowly. Although you may feel a slight pulling sensation in the first few minutes, this process is virtually painless and is completely non-invasive. Much like the regular CoolSculpting, relax throughout the treatment, either watch tv, read or even take a nap while the works of Dual CoolSculpting take place.
Even though Dual CoolSculpting targets stubborn fat bulges around the body, the most common anatomical destinations are as follows:
double chins
thighs
upper and lower abdominals
anterior and posterior flanks
hips
back
REQUEST A CONSULTATION
We'd love to help you get all the information you need in order to make the best choice for your eyes. Request a consultation today! Our staff is available and happy to answer your every question.
REQUEST A CONSULTATION
Are You a Good Candidate for Dual CoolSculpting?
Dual CoolSculpting is a very effective option that can gain you a slimmer and streamlined body image. Great candidates for this type of treatment usually fit in these criteria:
Need help remove stubborn fat from one or multiple target body parts.
Seek non-invasive treatments without having any side effects.
Crave kickstarts towards your body transformation, eventually followed by winning habits.
You may also qualify if stubborn fat left in your body makes you look out of proportion. It is ideal if you want to see significant reductions in localized fat stores in your body. Ideal candidates should at least be within 20% of their ideal weight.
Before undergoing either Dual CoolSculpting or the traditional CoolSculpting treatments, it is important to fully understand the expectations and steps needed to maintain the results from Dual CoolSculpting.
Difference Between CoolSculpting and Dual CoolSculpting
The traditional Coolsculpting is a non-surgical method that helps remove excess fat. The technology used for it is based on Cryolipolysis, utilizing controlled cooling areas of unwanted fat. These fat cells are then destroyed since they are more sensitive to cold than the surrounding tissues.
With Dual CoolSculpting, on the other hand, not much has changed. The only main difference is that two machines are now used simultaneously, making the treatment time significantly more efficient and more comfortable.
Once the treatment is done, it may take around two to four months before seeing the results. Additional treatments may be done if required or desired. This procedure's overall satisfaction rate is relatively high among patients. Combined with a proper healthy lifestyle and increased physical activity, there would surely be significant improvements in body contouring results.
Dual CoolSculpting Pros and Cons
The Pros
No Downtime
Besides having the goal of concentrated fat removal, the main reason people are drawn to Dual CoolSculpting is its lack of downtime. You don't need to worry about factors like anesthesia and surgery, changing bandages, missing work, or having to halt workout routines. Freezing fat cells can be done even on your lunch break!
Squeeze It. We Freeze It
Dual CoolSculpting is appropriate for almost any type of fat concern in any part of the body. CoolSculpting treats almost any area of fat "pinchable" on the body. Areas included are the abdomen, bra roll area, double chins, the upper arms, lower thighs, love handles nearly every and thigh, or saddlebags and banana rolls to others.
Completely Non-Invasive
If you still find yourself struggling with specific body bulges but has never considered liposuction surgery, Dual CoolSculpting may quite literally be made for you. All is to love about this treatment – does not require poking, tucking, or even anesthesia. You can sit back, relax, then wait as you become a smoother and leaner you!
The Cons
Results Are Not Immediate
Dual CoolSculpting fat reduction doesn't occur overnight. After the treatment, you will still look the same for the next several days or weeks. However, once fat cells have frozen down to the desired therapeutic temperature, the body will naturally eliminate these dead cells.
Not as Predictable as Liposuction
Even though Dual CoolSculpting is considered the most effective non-surgical body contouring alternative and the desired treatment for many reasons, this procedure will only reduce a particular layer by as much as 20%-25%. Additionally, it does not have the precision in terms of sculpting the shape of a given area.
Potential Side Effects
Dual CoolSculpting is a safe fat reduction procedure known worldwide. However, it can also result in some temporary, common side effects like any medical procedure. After the treatment, patients tend to experience redness, swelling, numbness, and even bruising at times. These side effects are undesirable, but they are always temporary and disappear within the next few days, and shouldn't go against your daily routine.
Great staff, excellent service, very clean and Covid aware, professional in all aspects. THANK YOU.JOPIE B. DISCOVER MORE REVIEWS
Dual CoolSculpting: Final Thoughts
Dual CoolSculpting has now paved an even more attainable weight loss goal from its traditional version as Cool Sculpting. Whether with the help of any treatment or not, our weight loss goals should only be for the betterment of ourselves on a positive note. Those undesirable body fat will only be a thing of the past.
Want to experience Dual CoolSculpting for yourself? Our awesome friends from Nova Sculpting can guide and help you through your weight loss journey. Visit them now! https://novasculpting.com/