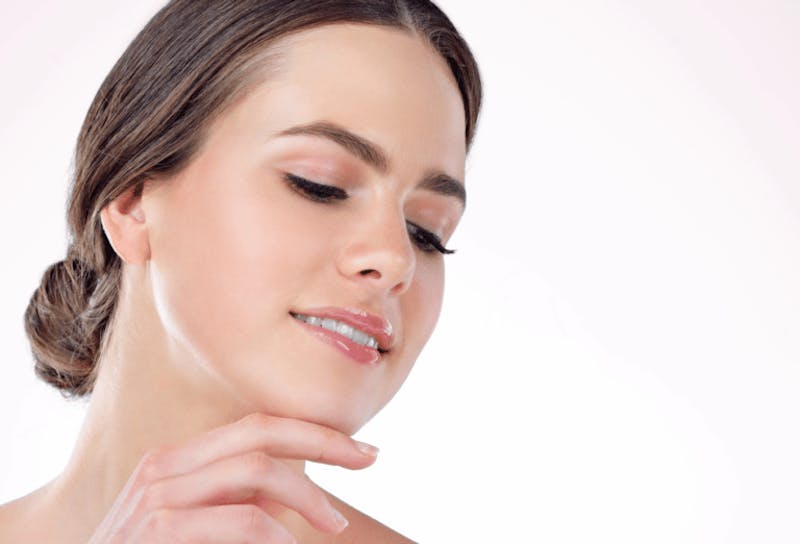 The explosion of non-surgical cosmetic treatments has given people a multitude of options for reducing fat. As part of that uptick in treatment types, reducing the double chin is easier than ever, whereas before, it was notoriously difficult to sculpt the jawline. If you have been interested in minimizing your double chin without surgery, but you are unsure whether to choose CoolMini® or the injectable Kybella®, NovaSculpting has your answer.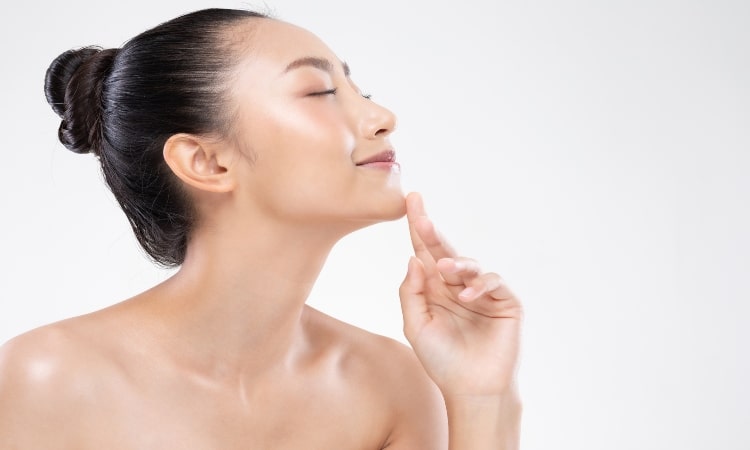 What are CoolMini® and Kybella®?
First, we need to understand how each of these treatments works. CoolMini® is a cryolipolysis system with smaller applicators, so it fits in harder-to-treat areas of the body, such as under the chin. It works by delivering precision cooling temperatures to unwanted fat cells, causing their membranes to crystallize without damage to surrounding tissues. This disrupts fat cell function, and the body naturally flushes these frozen cells out through the lymphatic system.
Kybella® is made of deoxycholic acid, a substance the body regularly produces to break down dietary fat. When Kybella® is injected into the submental area (beneath the chin and around the jawline), it also disrupts fat cell function, prompting the lymphatic system to remove them.
How are CoolMini® and Kybella® Alike?
Both treatments target only the fat cells without causing damage to surrounding cells or tissues. While no treatment is entirely risk-free, CoolMini® and Kybella® have been tested for years since their FDA clearance and are safe for patients to undergo.
Both CoolMini® and Kybella® are also excellent alternatives to surgical procedures. Their results may take longer to be apparent because the body needs time to flush out the disrupted fat cells, but in the long run, they are just as effective as liposuction in removing unwanted fat for good.
CoolMini® and Kybella® each target submental fullness, reducing the appearance and size of double chins, which is a notably tricky area for patients to slim down in the gym or with diet. In that way, they are both more successful treatments than if patients went without the help of a professional medical specialist.
REQUEST A CONSULTATION
We'd love to help you get all the information you need in order to make the best choice for your eyes. Request a consultation today! Our staff is available and happy to answer your every question.
REQUEST A CONSULTATION
How are CoolMini® and Kybella® Different?
Both CoolMini® and Kybella® are FDA-cleared.
Kybella® is a minimally invasive procedure involving rounds of injections, CoolMini® does not break the skin, so there is nothing invasive at all about cryolipolysis treatment. You do not have to endure the pinch of a needle with CoolMini®, but a single treatment with Kybella® can involve up to 50 injections!
The number of treatments of CoolMini® and Kybella® also differs. Where many of NovaSculpting's clients are pleased with the shape of their jawline after one CoolMini® treatment, Kybella® recipients average 2-4 total treatments to achieve their aesthetic goals. This can have a big impact on another defining factor between these two treatments: cost.
The American Society of Plastic Surgeons lists the 2020 average cost per treatment of Kybella® at $941. Overall, CoolSculpting® Elite treatments may look more expensive at a single treatment cost of $1,437, but with multiple sessions required with Kybella®, that changes things. Some patients need up to 6 Kybella® sessions, whereas people are often pleased with their results with CoolMini® at around 2-3 treatments.
Why Choose NovaSculpting for Body Contouring?
The award-winning NovaSculpting CoolSculpting® experts have treated more than 10,000 men and women in the greater Mid-Atlantic Region. CoolSculpting® Elite is all we do, and our team is directly certified by the makers of CoolSculpting® Elite.
We also provide you before and after examples from real NovaSculpting clients, so you know the difference we can make for you. Call us today for an appointment.
Great staff, excellent service, very clean and Covid aware, professional in all aspects. THANK YOU.JOPIE B. DISCOVER MORE REVIEWS
Take the Next Step
Ready to learn more about body sculpting with CoolSculpting® CoolMini®? Call NovaSculpting® at (703) 348-2243 or fill out the consultation form on this page. We look forward to hearing from you!