Sometimes all the strength training in the world cannot quite give us the muscle definition and tone we want. The body can and frequently does experience plateaus with weight lifting or toning exercises, and it can be extremely frustrating. If this sounds familiar, you may be an ideal candidate for CoolTone®, a muscle stimulation treatment offered by NovaSculpting®.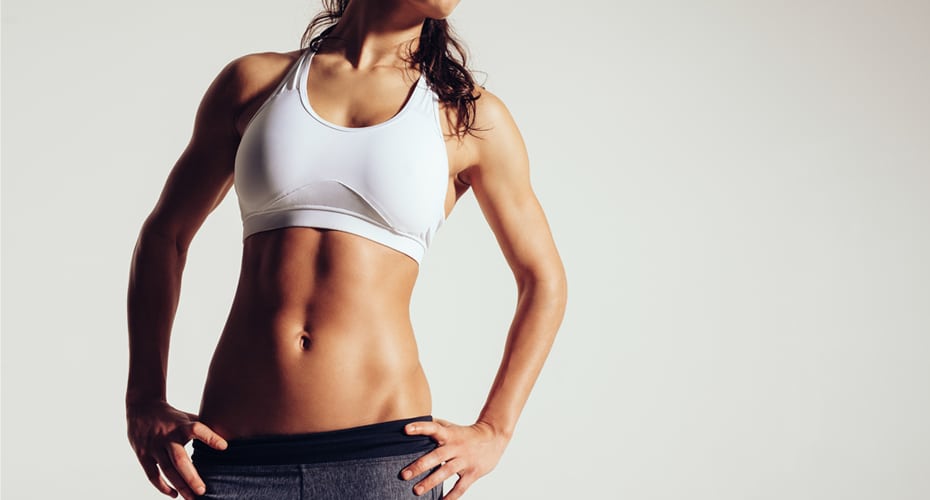 How Does CoolTone® Work?
There is nothing more frustrating than seeing no visible, measurable improvement to your muscles when you have put in the effort in the gym. However much we may understand that plateaus happen, that does not mean they are easy to power through. With CoolTone®, you will not have to. Voluntary muscle contractions do not always stimulate every muscle strand.
With Active Magnetic Pulse™ technology, CoolTone® can go deeper into the muscle, stimulating more fibers using magnetic pulses to create supramaximal muscle contractions. This type of contraction is more intense than anything we can produce in the gym. AMP™ patterns achieve muscle tone, strength, and firmness for the abdomen, buttocks, and thighs to improve your strength and stamina.
CoolTone® treatments can actually improve your workouts and help you achieve greater heights of fitness. If you have always wanted lean, defined muscles and have struggled to reach your goals, CoolTone® may be exactly what you have been searching for.
Am I a Good Candidate for CoolTone®?
CoolTone's® energy pulses are magnetic, so patients with metal implants or devices like pacemakers are not suitable for treatment as it could disrupt these devices' functions. Ideal candidates for CoolTone® include clients seeking greater muscle definition and strength and are looking for a boost to their strength training regimen. Some candidates have a slightly thicker layer of fat obscuring their muscles, so our
NovaSculpting® CoolSculpting® experts may recommend a CoolSculpting® Elite treatment first to reduce the fat layer. This will help you achieve even better results with CoolTone®.
REQUEST A CONSULTATION
We'd love to help you get all the information you need in order to make the best choice for your eyes. Request a consultation today! Our staff is available and happy to answer your every question.
REQUEST A CONSULTATION
How Often Should I Have CoolTone® Treatments?
Because CoolTone® stimulates your muscles without damaging any tissues, there is no downtime with the treatment. Each session takes approximately the same time as a workout, around 40 minutes. Afterward, you may experience muscle fatigue similar to a solid workout, but this does not interfere with an active lifestyle.
You will work with your NovaSculpting® body contouring expert to determine how many treatment sessions you will need to achieve your goals for your physique. The most common recommendation is 4 CoolTone® sessions scheduled 3-4 days apart. This helps many of our clients achieve their muscle toning goals. Some also choose to have maintenance treatments every 3-6 months to help them maintain their new muscle size and strength.
What Results Can I Expect?
While the supramaximal contractions are more intense than voluntary contractions, they too can take time to have a measurable impact on your muscle definition.
Most candidates experience greater muscle definition, measurable size increases, and more stamina around 2 weeks after their last CoolTone® session. You will also notice an improvement in your regular workouts, which will help you maintain your new muscle development. If you are ready to increase your athleticism, strength, and endurance, NovaSculpting® is ready to help with CoolTone®.
Great staff, excellent service, very clean and Covid aware, professional in all aspects. THANK YOU.JOPIE B. DISCOVER MORE REVIEWS
Take the Next Step
Ready to learn more about muscle toning with CoolTone®? Call NovaSculpting® at (703) 348-2243 or fill out the consultation form on this page. We look forward to hearing from you!