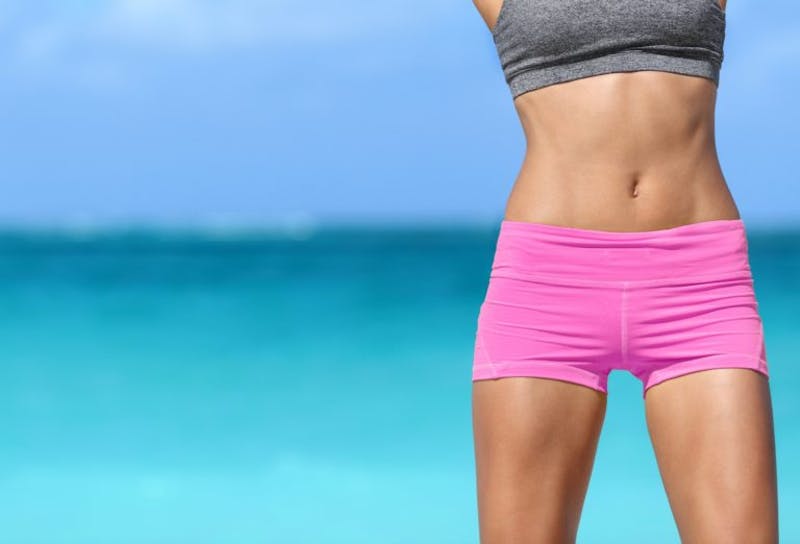 Does the idea of having liposuction or another invasive body contouring procedure give you pause? Many people are too busy to commit to the recovery times of surgery, or they are not interested in having scars. But it still does not solve their problem with pockets of stubborn fat that will not shift with diet and exercise. If this sounds familiar, there is good news for you: CoolSculpting® Elite can sculpt your physique how you want without scalpels or lengthy recovery periods.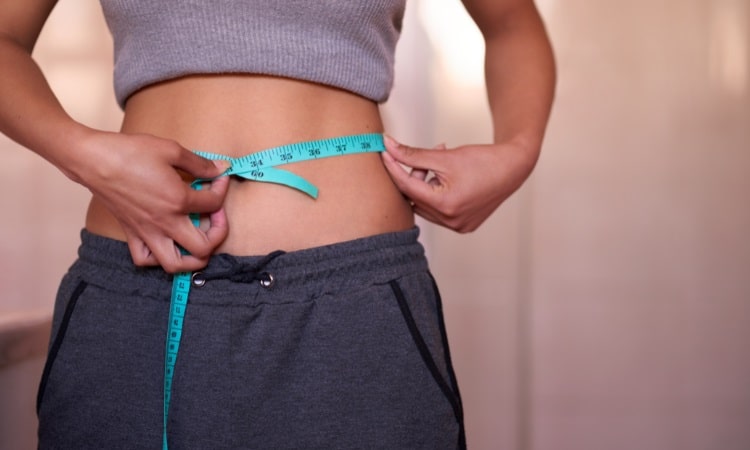 How Does CoolSculpting® Elite Work?
CoolSculpting® Elite is the next generation of body sculpting after the original CoolSculpting® technology paved the way. It works on the principle of cryolipolysis, or the crystallization of cell membranes to render them non-functional. Because fat cells are more susceptible to cold than the surrounding cells, crystallization can occur without damaging surrounding tissues. Once the membranes are disrupted, those cells no longer perform, and the lymphatic system filters them out of the body naturally. The human body stops producing new fat cells after puberty, so the fat targeted by CoolSculpting® Elite does not return.
What elevates CoolSculpting® Elite is that it comes with two applicators instead of one. Now your NovaSculpting CoolSculpting® expert can treat twice the target area in the same amount of time! Not only that, but the C-shaped applicators cover 18% more of the treatment area. Two areas at once that are larger than the original applicators can cover makes for faster treatment with more control over the sculpting process.
Am I a Good Candidate for CoolSculpting® Elite?
While CoolSculpting® Elite has been FDA-cleared to sculpt the body and freeze away stubborn fat, it is not a solution for obesity or significant weight loss. The candidates who get the most out of CoolSculpting® Elite are within 15-20 pounds of their ideal weight. Your NovaSculpting CoolSculpting® expert can give you more details on your unique treatment requirements during your initial complimentary consultation.
If you would like to contour your body in a more targeted way than the gym affords
If you would prefer not to have surgery to get the body you want
If you are ready to freeze away stubborn fat that ignores your dieting and exercising efforts
Then CoolSculpting® Elite could be your next step!
REQUEST A CONSULTATION
We'd love to help you get all the information you need in order to make the best choice for your eyes. Request a consultation today! Our staff is available and happy to answer your every question.
REQUEST A CONSULTATION
What are the CoolSculpting® Elite Treatments Like?
The CoolSculpting® Elite upgrades also include improved vacuum technology that decreases the discomfort reported by earlier patients of CoolSculpting® procedures. With CoolSculpting® Elite finishing more treatment areas in half the time, you can save a lot of time and money. Your session begins with your NovaSculpting CoolSculpting® expert applying gel to improve contact with the CoolSculpting® Elite applicators, which are then placed in the best position for targeting your desired areas for removing fat.
During the first few minutes, you will feel the cooling as it is delivered to your unwanted fat. This is the time patients report the most discomfort. Within a few minutes, your tissues become numb, and the remainder of your treatment is more comfortable. After your prescribed length of cooling time has passed and the applicators are removed, your NovaSculpting CoolSculpting® expert will gently massage the treatment area. Then, you are free to return to your normal schedule.
What Results Can I Expect after CoolSculpting® Elite?
The body needs time to filter out the disrupted fat cells, so it will take about 12-16 weeks to see visible results from your CoolSculpting® Elite treatment.
These improvements will continue for up to 6 months, reducing fat by up to 25% after a single treatment. Many NovaSculpting clients are happy with their body's contours after one session, but for others, 2-3 sessions help them reach their aesthetic goals. What are you waiting for? All you have to lose is your unwanted fat.
Great staff, excellent service, very clean and Covid aware, professional in all aspects. THANK YOU.JOPIE B. DISCOVER MORE REVIEWS
Take the Next Step
Ready to learn more about body sculpting with CoolSculpting® Elite? Call NovaSculpting® at (703) 348-2243 or fill out the consultation form on this page. We look forward to hearing from you!